This page goes with the 60 steps to successful wedding planning checklist. Click here to access the DOWNLOAD PAGE.
.
1. Announce the request
2. Decide on budget (approx)
3. Search for the reception venue
4. Reserve the ceremony venue (often the town hall)
5. Choose the day and time
6. Set the reception location
7. Create a website or Instagram account
8. First list and verify guest addresses
9. Send Save-the-Dates to your friends and family
1. Announce the request
WITH A FLIPBOOK (Attention, there is work there...)

Here's what it might look like already:
and if you are still motivated, I leave you here a small tuto to get there : Click here.
.

IN VIDEO
The principle is to go and see all your relatives (only the closest ones, we agree) and to film them while you tell them the news.
Be careful with the format of the video: If you plan to open an instagram account, it will be better in vertical and if you opt for a classic blog, it will be in horizontal.
You will be able to replay it during the D-Day meal. 😊
.

WITH A FORTUNE COOKIE
You know those little cookies with a message in them. You organize a small aperitif, you put them in the middle of the table and hop, the turn is played.

.

WITH A PUZZLE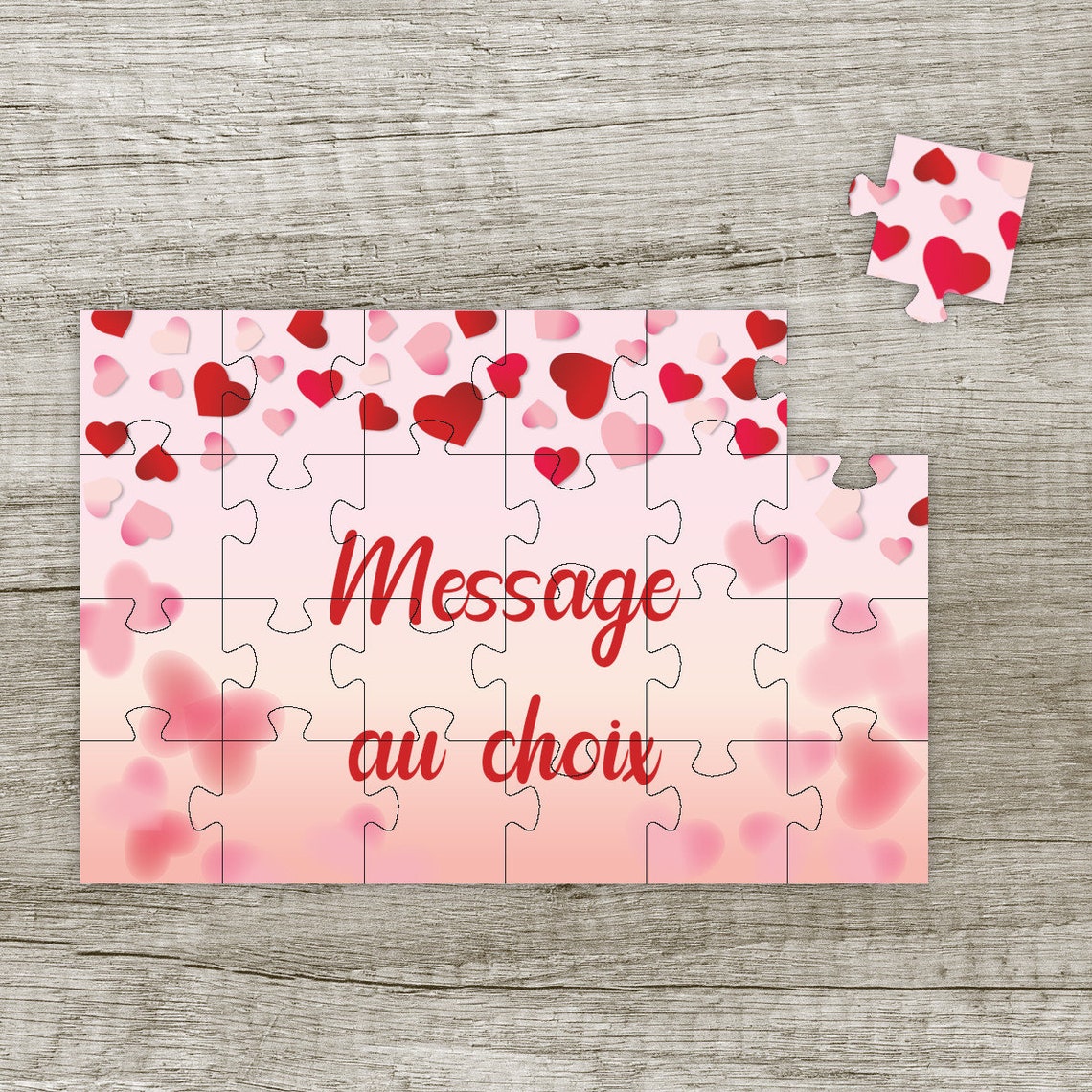 ETSY
Click here for more puzzle examples

WITH A SCRATCH GAME
It's all the rage these days with scratch games everywhere. They won't see anything coming.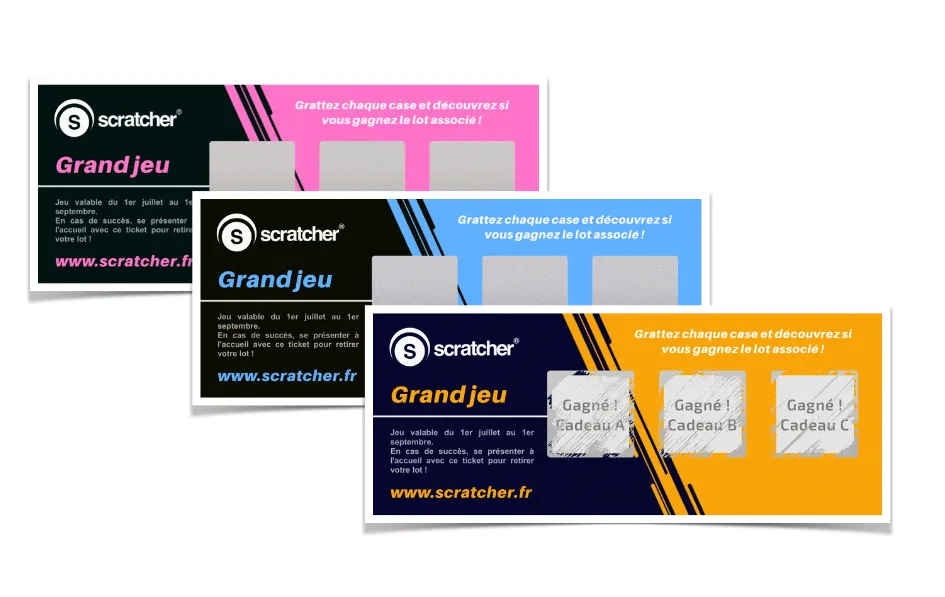 .
..
..
..
..
..
..
..
..

THE ENGAGEMENT SESSION
It is a photo session that you will do both, preferably with a pro who will know how to put in picture your complicity. You can then use these photos for your social networks / websites / even print them on your save the date.


Séance couple dans le Tarn - mjphotographers.com
2. Decide on the budget
The average for a wedding of 100 guests in France
In France in general, for this number of guests, we will turn around 12.000€, but this is only a national average.
The choice of the region in which you are going to get married can change a lot of things. The price of the providers and the places can pass from simple to double.
The choice to get married in high or low season, or to get married on a weekday instead of the traditional Saturday also has a big impact on the final budget.
Obviously, the more guests you have, the more you will have to increase the budget and not only for the caterer. This will perhaps entail the choice of a domain or a larger room, the purchase of more decorations, more flowers...etc...
Averages for each expense item in 2022
This average at each station does not take into account your particular preferences.
Perhaps you will bet everything on a grandiose place, where others will prefer a meal more than memorable, or to bet everything on the quality of the memories with the photographer and/or le videographer.
Wedding expenses    Average budget
Rental of the room       1 000€ to 5 000€
Caterer          4 000€ to 7 000€
Wedding dress & accessories   800€ to 3000€
Wedding suit         500€ to  600€
Wedding decoration     300€ to 1 500€
Wedding flowers        50€ to  300€
Wedding animation and DJ  1 000€ to 1 400€
Wedding photographer    1 000€ to 3 000€
Wedding rings        100€ to 1 500€
Wedding invitations      300€ to  600€
Gifts for guests       500€ to  600€
3. Search for the reception venue
THE PRIORITY OF PRIORITIES!
Yes, this is definitely the first thing to look for. Some areas are fully booked up to 2 years in advance, so as soon as you know what you need, a word of advice: don't delay.
.

THE CRITERIA
Apart from the love affair, the first thing to take into account will be the style of the place. Indeed, it will have to be in line with the theme you plan to apply to your wedding.
Then the capacity, which will depend on the number of guests you allow yourself.
Finally the price, because well, we don't all have an unlimited budget... 😉
.

WHERE TO LOOK?
If you have acquaintances or relatives who have recently been married, you can start by asking them for feedback, which will give you a good indication of the quality of the venue and the services you are entitled to.
Secondly, if you are going to use the services of a wedding planner, she will certainly have some very good addresses in her files.
If you want to rely only on yourself, you can start with these links:

Our most beautiful addresses - mariee.fr
Wedding halls - 1001 salles

Le Chateau de Lavalade (82) - mjphotographers.com

CAUTION VERY IMPORTANT!
Some areas impose a list of providers, or even impose providers. It is advisable to check this detail carefully so as not to be surprised. Even if this practice simplifies the life of the bride and groom who accept it, it can be very inconvenient for those who want to be able to choose everything for the most beautiful day of their life.
Here is a list of questions to remember to ask:
- Is the rental planned for a day? An evening? A weekend?
- Is catering imposed? If not, are there offices (kitchens with water and electricity) for a caterer?
- Is the equipment provided? at what price? what type?
- Is the DJ or other service providers imposed?
- Is there any overtime? a guard? security? cleaning as a mandatory extra?
- Is the surface area sufficient for my formula? (Count between 0.5 and 1 square meter per person for the cocktail party and 1 square meter for a seated dinner + 0.5 square meter for the dance floor).
- How is the room lit (will we need to provide lighting for the dance floor)
- Is there heating that works (or air conditioning, but more rare)?
- Is there a sound limit (especially for outside)? What volume of decibels?
- Is there a time limit?
- Is the area safe enough for children to play alone?
- Is there an extra room for the bride or for the children with babysitters (think of a separate room where the children can eat at their own pace for example)?
- What solution is planned in case of bad weather?
4. Book the venue (often the town hall)
THE FIRST THING TO KNOW
is that if it's not important to you, you don't have to coincide with your religious or secular ceremony.
.

THE RULES
Yes, unfortunately there are some: it has to be the town hall of your home or that of your spouse, if you are not yet living together.
It can also be at the town hall of your new home if you have been living together for more than a month.
.

EXCEPTIONS
Some town halls will allow you to get married in the town where you live second-hand or in the town of the parents of one of the future spouses.
HOW LONG BEFORE?
In general, the sooner the better. This is because this reservation depends on the town hall. It is sometimes possible to block an available date at the town hall as soon as you contact it.
Other town halls wait until the marriage file is complete (certificate of celibacy, proof of residence less than 3 months old, birth certificate, valid identity document, list of witnesses) before giving you a date.
Some town halls only accept reservations in the same year. For example, a booking for a wedding in 2022 will only be possible from the beginning of 2022 and not before.
Be careful about the time you go before the mayor, because if you want to do everything on the same day, your schedule for the day will depend on it.
Also remember that you will need 2 to 3 hours of preparation before you are ready for the mayor's office.

Launaguet Town Hall (31) - mjphotographers.com

5. Choose the day and time
LEAVE YOURSELF TIME FOR ORGANISATION
In general, it is considered that it takes at least a year to organise a wedding in good conditions, unless the desire is too strong and you opt for something totally improvised and spontaneous.
.

IN WHAT SEASON?
It is in summer that you are most likely to have good weather, even if it is not guaranteed, and it is also the period when the services are most expensive and the providers least free.
In spring you will have a lush and flowery nature, but also a good chance of rain.
The beautiful colours of autumn will give you beautiful pictures with good weather often still on the way.
As for winter, It's by far the least popular period for suppliers, so it's an opportunity to negotiate a lot of things or to opt for more upmarket options while staying within the same budget, and a wedding with snow is still great!
A SYMBOLIC DATE
I once had a bride and groom who got married on 02-20-2020, just because they liked the date. By the way, even though it was a winter date, we had a beautiful blue sky and warmth all day.
This date could very well be the anniversary of your meeting, for example, or of another event that is close to your heart.
It could be calculated by an astrologer if you believe in that or it could be an important date in your religious calendar.
.

THE AVAILABILITY OF IMPORTANT GUESTS
Especially if they come from far away, you will have to deal with their travel possibilities and their job. For example, in the middle of summer, you may have to force your guests to leave their holiday destination. If this is the case, remember to inform them as soon as possible, before they have booked everything.
.

THINK ABOUT YOUR HONEYMOON
Yes, it should also be sunny where you are planning to fly to as soon as the party is over...
6. Set the venue for the reception
.

YOUR FIRST SIGNATURE
If you've thought about asking the right questions, as we saw in point number 3, now you need to be sure. This is the place, so now it's time to make sure that another couple doesn't steal this beautiful place you've finally found!

Les pins penchés (83) - mjphotographers.com

7. Create a website or Instagram account
WHAT IS THE PURPOSE OF A WEBSITE?
The wedding website will be your communication medium that will allow you to share all the useful information for all your guests in one place. Whether it is the invitations, the access map, the schedule or the colour code of the day.
You will even be able to create polls (for your guests' allergies, for example) or set a countdown timer.
.

THE ESSENTIAL INFORMATION
Introduce yourself : this is where it all starts. Think about those guests who don't know you or your spouse that well. How you met, your characters, photos of you, etc...
The programme
of the festivities: the day(s) planned, the timing...
The details
that make life easier: parking for the town hall, carpooling, hotels near the domain, seeing in the domain...

Your wedding list
A contact form
THE POSSIBILITIES
If you or your spouse are already a bit of a geek, the best solution is to create a Wordpress site. You will find hundreds of free or inexpensive themes.
WIX, in a slightly less complicated style than Wordpress, works very well for weddings too.
Alternatively, you can use sites that are speciality, such as The knot
Social medias : it won't be as nice as a dedicated site, but the goal for you is to make it as easy as possible, a Facebook group will do. Think of putting it in private with validation of the inscriptions to be able to decide who will have access to the information or not.
The same goes for an Instagram account, it will be necessary to put it in private to filter the subscribers.
8. First list and verification of guests' addresses
VERY IMPORTANT

1. Do not feel guilty!
2. Do not impose anything!
3. Do as you please!
.

THE BASICS
Do you want a small wedding or something grand? In either case, the selection criteria will not be the same.
The first thing to do is to determine a range (less than 50, between 80 and 120, more than 200 ... )
.

TO START
I advise you to each make your own list, then get together to look for any duplicates.
Put your priorities in front of each name. For example, 1 will be for your parents, 2 for your closest friends and 3 for, say, Auntie Jeannie who hasn't spoken to you for 10 years.
This will make it easier for you to decide who to remove when you have exceeded your maximum number.
If your parents are helping to finance your wedding, why not offer to give them some names, with a limit on the number, of course.
COMMON MISTAKES
Don't forget to count
yourself
the two of you when you give your number to the caterer.
Don't feel guilty
for not being able to invite everyone. Nobody can (well, usually...).
Don't forget the children
of your guests, unless you are having a childless wedding, in which case be sure to contact the families by phone to explain your decision to really enjoy their presence.
You do not have to invite everyone
at all stages of the day. You can go to the town hall only with the closest people on your list, for example.
.


.
Fun group photo at the Métairie du château (31) - mjphotographers.com

9. Send Save-the-Dates to your friends and family
WHAT IS IT?
Please note that we are not yet talking about an announcement. At this stage, it is just a matter of announcing the date to be blocked to your priority ONE guests.
You can for example use a digital save-the-date that you will send either by SMS or by email. Here is an example. I'm putting the link of its creator just below, but it's only an example, you can easily find very good graphic designers on the internet.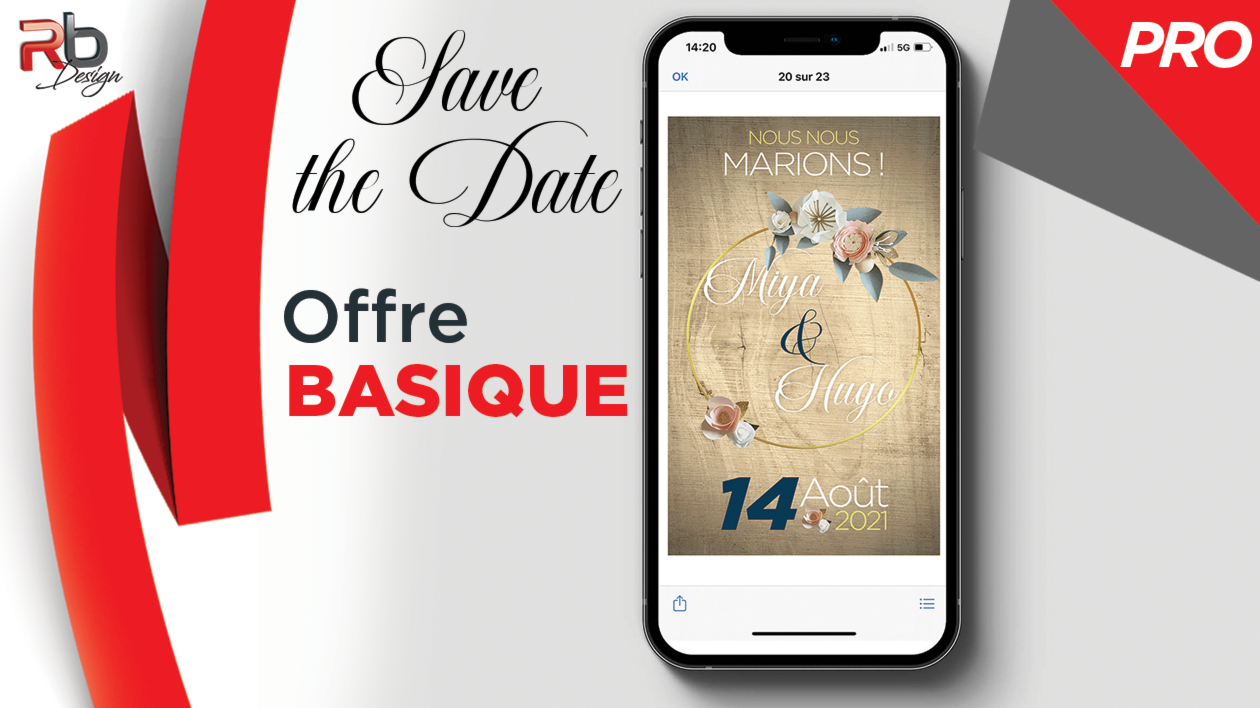 The seller's page
.

YOU CAN BE A GRAPHIC DESIGNER!
And if you were the author of this save-the-date (well, almost)
You can go to the website Canva and do the simple search "save-the-date" to see dozens of examples to modify.
WHAT TO PUT ON IT?
The first obvious information is your first names and your date 😉
The rest of the information : the place, the time, the wedding list etc... will wait until you have validated your choices which will be available on your website anyway (see point 7 above).
.

PUT A PICTURE OF US?
Yes, this is possible and often the case. This could be an opportunity to make a couple session with your future wedding photographer.


Couples session in the Tarn (82) - mjphotographers.com

.

CAUTION
Not to send a save-the-date to someone you don't want to invite to your wedding. It makes sense, but you never know. With bulk mailings, mistakes happen so quickly...